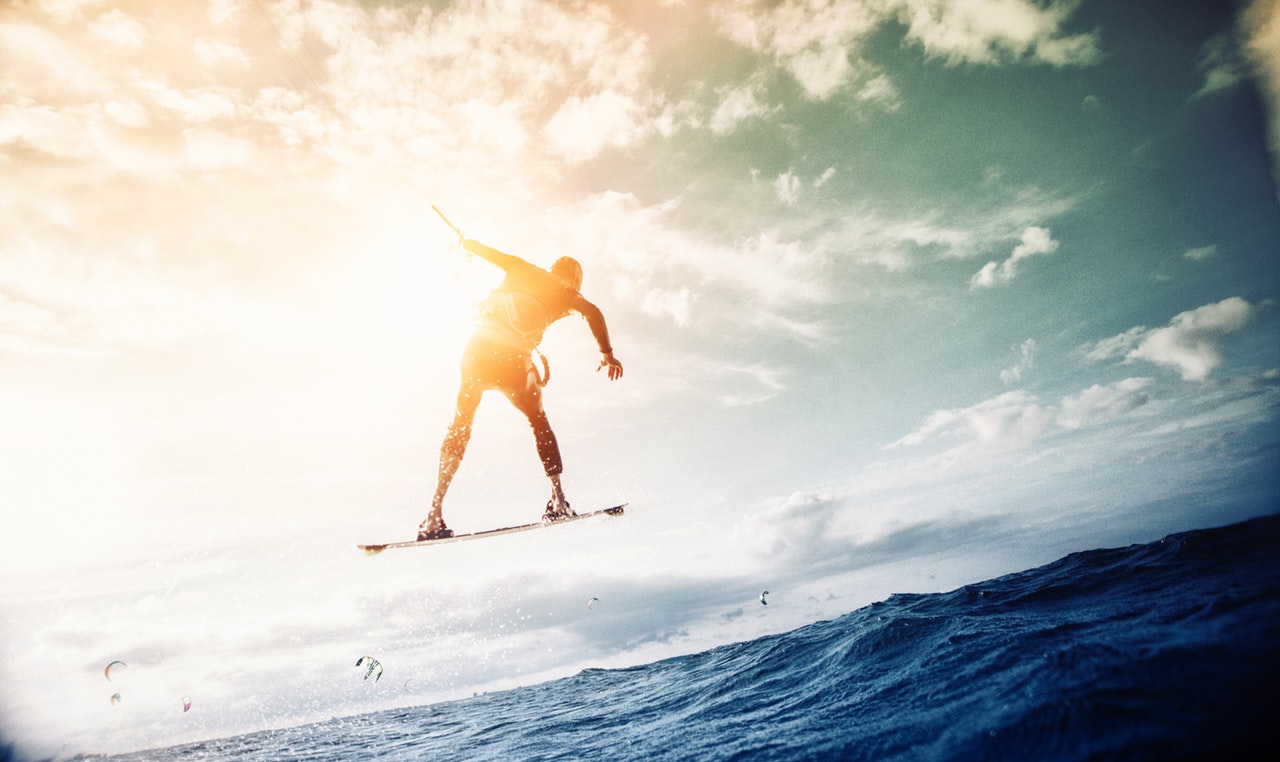 Kyle and Kami Yutzy are familiar faces to many at Shiloh. Kyle grew up attending Shiloh, and Kami has attended since their wedding in March 2016. After attempting to match up our holiday schedules, we decided to have an email interview, and they graciously agreed to answer the following questions.

1. What is something interesting about you that people might not know? We are both left handed, and our birthdays are 4 days (and one year) apart.

2. How would you describe yourselves? We love the Lord and love music and using our music abilities to serve Him. We are family people who love to travel and play games together. Both of us love the outdoors, hiking and watersports.


3. Where did you grow up? What can you tell us about your childhood? Was there anything unique about your experience?
Kami: I grew up in Middlebury, Indiana in a family dominated by girls with one older and one younger sibling. I get the ability of having a youngest and a middle child personality, because I was the youngest for 13 years until my little sister came along to make everyone's lives more exciting. I also share the same first letter "K" with the rest of my family—Ken, Kris, Kari, Kami, and Kaci. It even unintentionally became only one letter different between KaRi, KaMi, and KaCi. Needless to say, Kyle fit into the family of "K" names quite well. And he was a welcome male presence for my outnumbered dad.

Kyle: I grew up in West Jefferson, Ohio. I was a farmer's kid that loved to be out with my dad pretending I was a farmer. In the summer I spent long days with my brother Brock and two of my cousins, Bryant and Michael, turning Grandma's garden into a construction site with our toy dump trucks and anything else we could get our hands on. We also spent many hours in the yard playing baseball, and then when we got older we spent a lot of time in the field during the summer picking up rocks.

4. Where did you go to school and church? What has been your experience since graduating from high school?
Kami: I went to Clinton Christian School and attended Siloam Fellowship. After graduating from high school, I went to a branch of Indiana University in South Bend where I studied nursing. Coming from a small Christian sheltered environment to this public college, really allowed me to experience what it meant to be a light and to live Christ out to those around me who didn't believe the same things I did.

Kyle: I went to Shekinah Christian School and attended Shiloh. After high school, I went to Rosedale Bible College for one year, and then to Clark State University for one year to study agriculture before staying at home and working along with my grandpa, dad, brother and cousin on the family farm.

5. How and when did you become a Christian? Are there any other big points in your life that affected you spiritually?
Kami: I became a Christian when I was six years old, but my spiritual relationship was solidified during summer Bible camps from ages 12-15. There I learned more about what having a relationship with Christ meant, and it really made it all more personal. I was baptized at 15, and my understanding of God and seeing His hand in my life was especially marked in missions trips to Ghana, Africa (where we experienced spiritual warfare firsthand) and Costa Rica (where I learned how to worship uninhibited with the locals). And now being married, I have become more aware as to how to live like Christ.

Kyle: I became a Christian at age 8 after attending renewal meetings at church. One of the big points in my life that really opened my eyes and affected me spiritually was the youth group's mission trip to Haiti. Nature has always affected me and being in Haiti on the fourth floor of the base where we stayed, looking out across the city late at night, looking at the stars and watching a lightning display in the distance, reminded me that God is not just a God for me or the part of the world that affects me, but He is the God of the Universe and is in control of everything. That really challenged me to look for God in things along the way, in everyday life and in the little things.

6. What do you do for your jobs? How did you end up in your current occupations? What are some of the things you enjoy about your jobs?
Kami: I am a nurse at Riverside Methodist Hospital—specifically on the Vascular Thoracic Unit (an intermediate unit that deals mostly with care for patients after lung and blood vessel surgeries). I became a nurse because I felt that was the best way I could serve Christ in an occupation. It involves a lot of servanthood and requires a lot of medical understanding, something that I was gifted with. I was always fascinated in understanding how the body works, and from a young age was encouraged to go into the medical field because of my stamina around blood and needles. The thing I enjoy most about my job is the interaction and relationship I can develop with my patients and the fact that I get to help patients and their families in a very vulnerable time of their lives.

Kyle: I became a farmer because I grew up on a farm. My dad was a farmer, my grandpa was a farmer, and my great-grandpa was a farmer. So it's basically all I knew growing up. I love being a farmer because I am my own boss. I love the smell of freshly worked ground in the spring during planting and the smell of a rain in the summer. I love the busyness of the seasons, the crazy long work days that go long into the night and frequently getting to see the sun come back up in the spring and fall. I love when planting is done and we're waiting eagerly for the first sight of the crop to pop out of the ground and then getting to watch it grow. And when harvest is done, I look back and am thankful for a blessed harvest and then look forward to spring to start the process all over. I love the diversity of the many jobs that we do throughout the year as well, from operating machinery to doing the manual labor; everyday it's something different, and I'm constantly learning something new.

7. How did you first meet? What was the sort of timeline of your relationship?
We met through a mutual friend that Kyle met at Rosedale. We had met a number of times, but our relationship started when he came to a 4 th of July party at Kami's house (you could say there were fireworks!). We started talking daily and a month later we started dating long distance—trying as hard as we could to faithfully make the 3½ hour (unless you are Kyle, then just over 3 hours) trek to each other's houses every weekend. Flash forward 11 months, and Kyle was down on one knee on top of Observation Point, a cliff top in Zion National park in Utah, on a family vacation with Kyle's family. That was in July 2015, and the following March we were married.

8. What are some things you enjoy doing for fun?
We love all kinds of games, but board games are the most enjoyable for us. We also love the outdoors; golfing (for Kyle), hiking, fishing, and wakeboarding/boating. And of course hanging out with friends and family.

9. Is there anything you are looking forward to in the near future? We are looking forward to possibly having Kami's sister move to Ohio, Kami making the switch to dayshift hopefully in the near future, and just continuing to grow together and live as vessels that can be used for God together.

10. What brought you to Shiloh? What do you like about Shiloh?
Kyle grew up at Shiloh and we like the family atmosphere. We feel like we can use our talents on the worship team to help serve. We also feel like it is a safe place to grow and be challenged by the people who go here.

~ Linette Shetler